Add App to the Home Screen (Apple Devices)
​​1. Once the DTI App is open in Safari, tap on the Share button at the bottom of the browser window. (square with an up arrow in the foreground).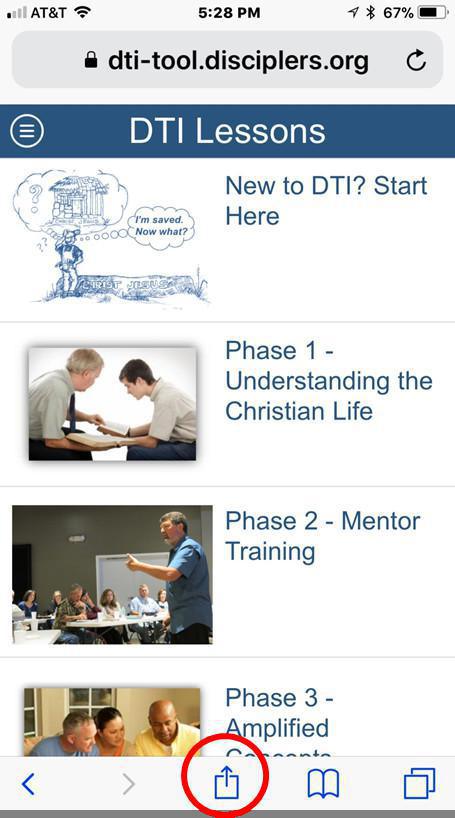 2. The iOS "Share Sheet" will now appear, overlaying the main browser window. Select the option"Add to Home Screen".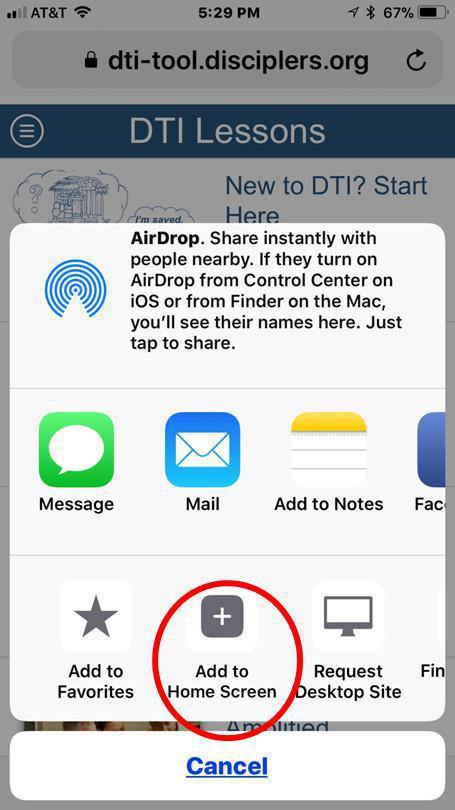 3. The "Add to Home Screen" interface should now be visible. Edit the name, as desired (DTI APP is the default)
4. Tap the "Add" button.
You will be taken back to your iPad/iPhone's home screen, which now contains the new DTI APP icon for easy access!