Let's define our Intentional Discipleship Community and "Living in the Abundant Life"
Print the handout (at the bottom of this article) and watch the videos to follow-along.
The Israelites journey out of bondage in Egypt and into the Canaan (the promised land) is an analogy or illustration and model to help me better understand my personal relationship with God and my own spiritual journey.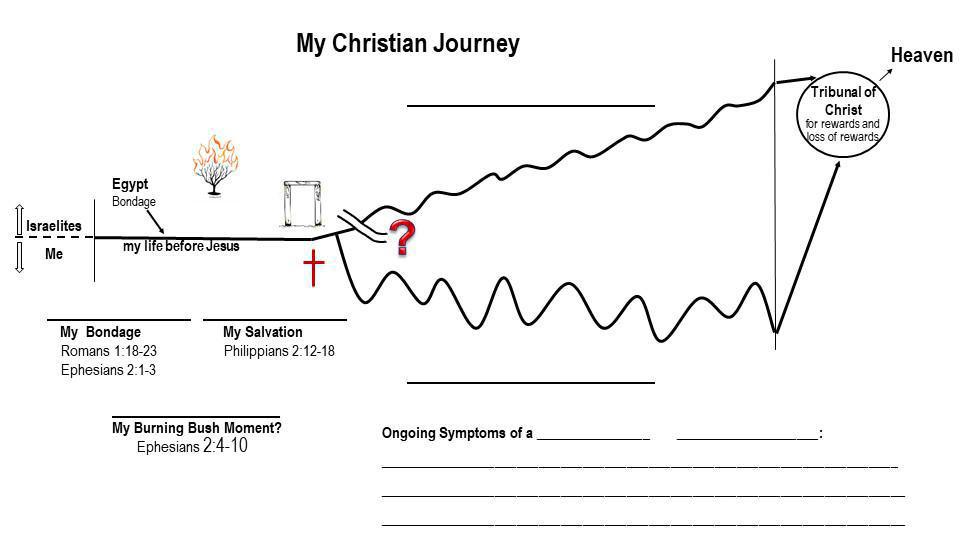 Deuteronomy 6:23 .. but He brought us from there in order to lead us in and give us the land that He swore to our fathers.
I Corinthians 10:11 Now these things happened to them as examples, and they were written as a warning to us, on whom the ends of the ages have come.
Exodus 3:7 – 8 Then the Lord said, "I have observed the misery of My people in Egypt, and have heard them crying out because of their oppressors, and I know about their sufferings.
I have come down to rescue them from the power of the Egyptians and to bring them from that land to a good and spacious land, a land flowing with milk and honey—the territory of the Canaanites, Hittites, Amorites, Perizzites, Hivites, and Jebusites.

Let's watch the episode at the Burning Bush.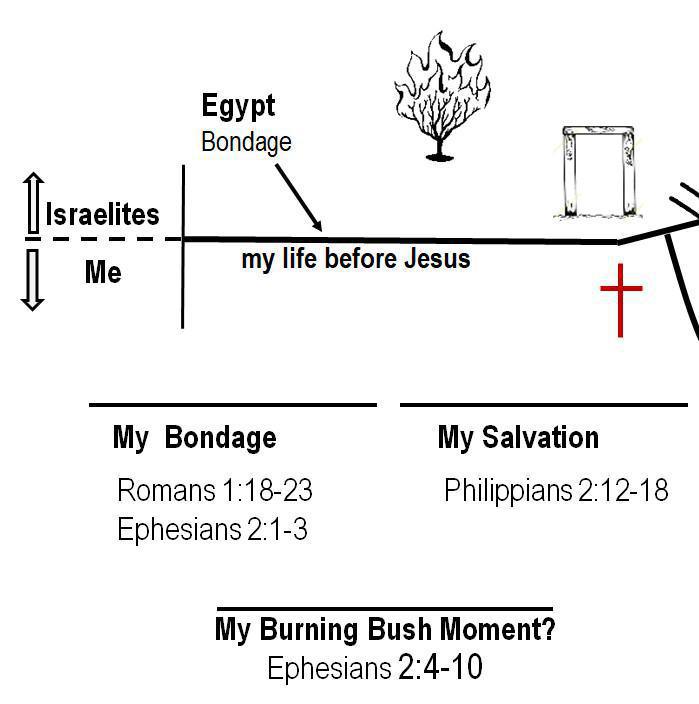 Closing Worship song and prayer.
(The materials for this session were taken from Lesson 3-3 -- full graphic below. Click HERE to access that lesson for more.)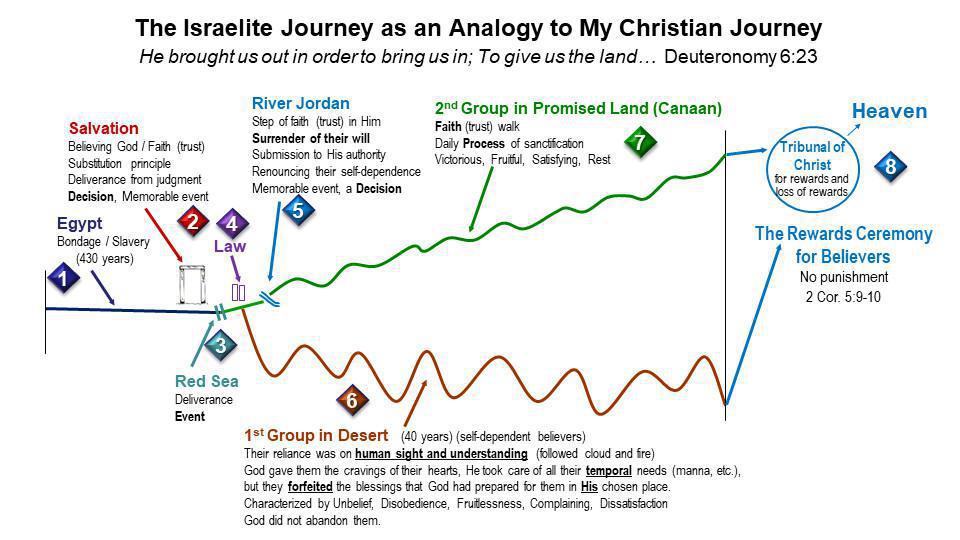 IDC Session 1 - My Christian Journey handout